Return to archive
title
RE-enactment
submitted by
Architecten Jan De Vylder Inge Vinck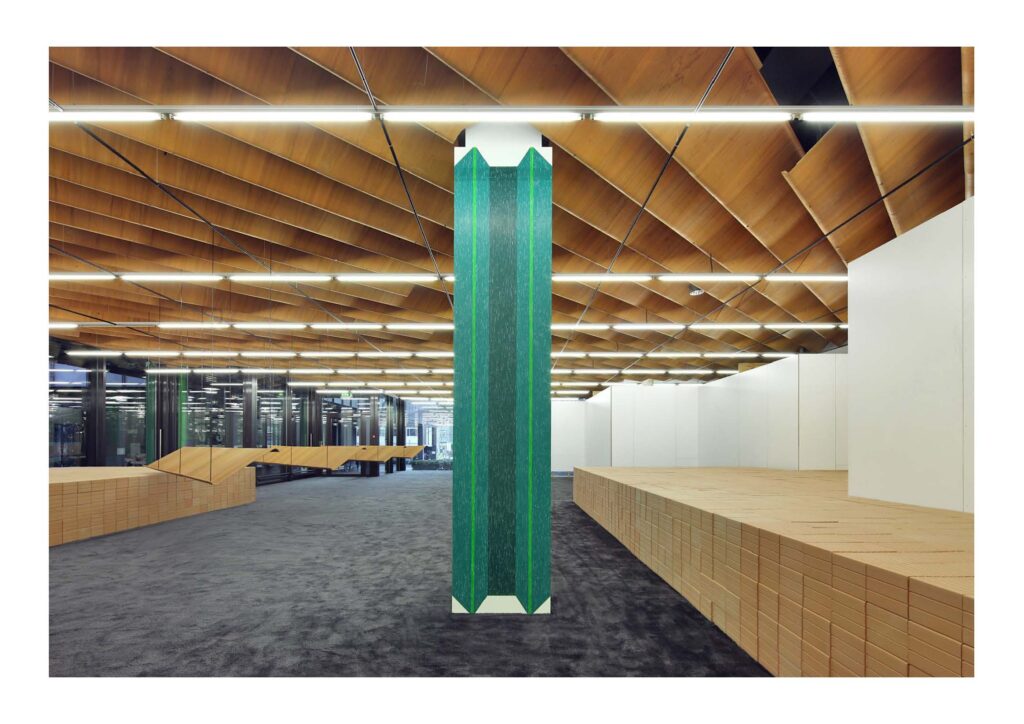 In 2015 we exhibited our work in this gallery and made some spatial interventions, including coloured columns, such as this one. These interventions represented our way of thinking, reflecting, acting, and communicating. We believe that a RE-enactment of a part of this exhibition fits well within the TACK framework. We thus proposed to RE-instal a column.
This piece of coloured column, which has already been RE-used in the office/studio of Jan De Vylder at ETH, is about showing what is not visible anymore. It is a RE-presentation of and RE-flection on our work and thus conveys TACIT KNOWLEDGE.
Submitted by
Inge Vinck and Jan de Vylder are the founders of architecten Jan de Vylder Inge Vinck. In diverse constellations the office has realised projects in Belgium and abroad. Their work has been exhibited in galleries in Belgium, the US, Japan and at biennials held in Venice, Chicago, Lisbon and Sao Paolo.
This object is part of the TACK Exhibition "Unausgesprochenes Wissen / Unspoken Knowledge / Le (savoir) non-dit", in the section "Horizons and References".