Final Conference "Tacit Knowledge in Architecture"
---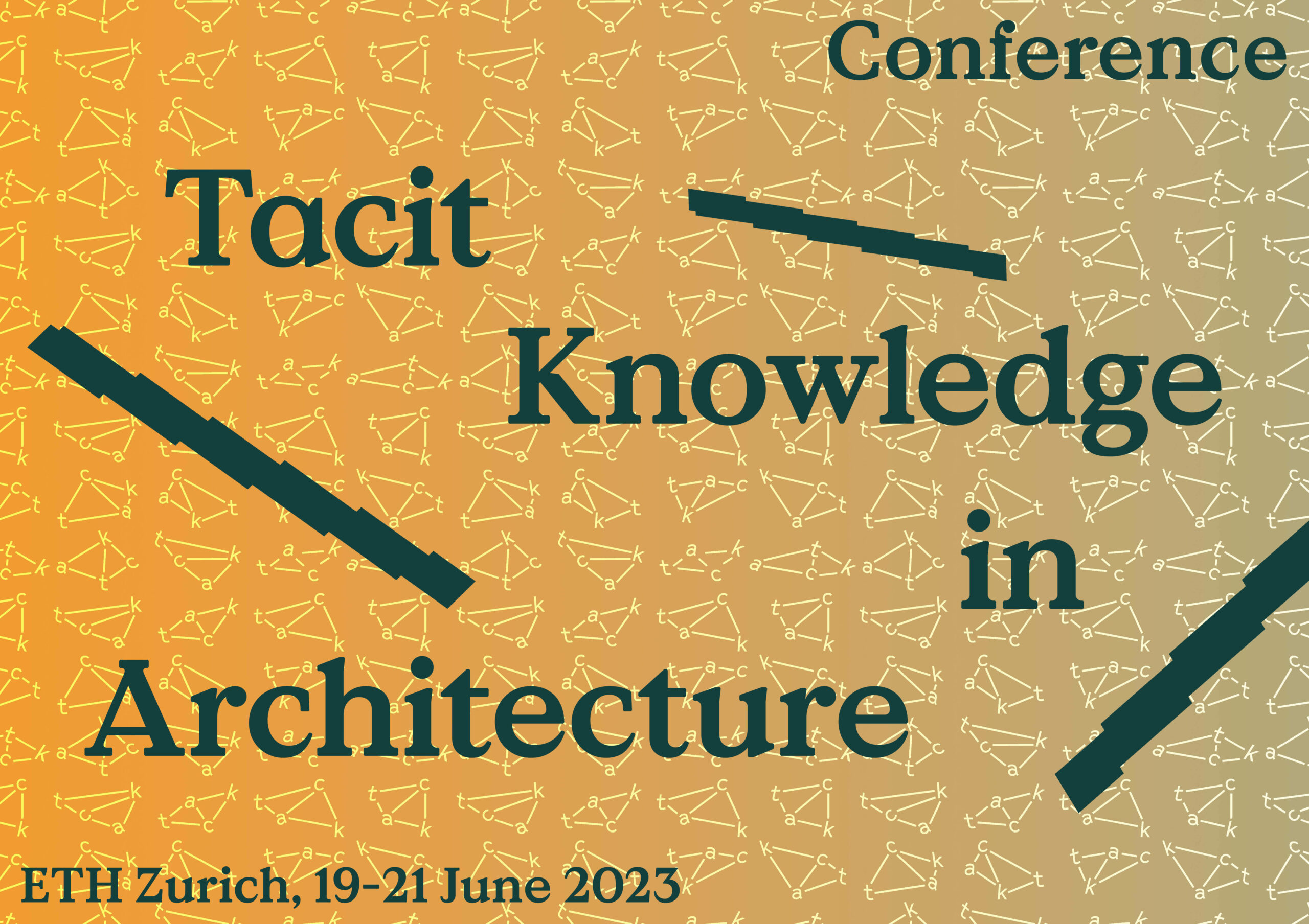 ---
Tacit knowledge is a key characteristic of architecture culture. It plays a central role in the conception, design, construction and appropriation of buildings and cities. It characterizes architectural education, distinguishes the cultures of design offices and typifies the collaborations between different actors, including craftsmen, engineers and architects.
Despite this central role that tacit knowledge assumes in architecture culture, our understanding of it remains limited. Research into tacit architectural knowledge has only recently gained momentum and its specificities still need further exploration. Questions as: What are the roles of tacit knowledge in architecture culture?, How does it complement other forms of knowledge?, and how does it construct cooperative communities across disciplines? still await more nuanced answers.
Against this background, the ITN 'Communities of Tacit Knowledge: Architecture and its Ways of Knowing' convenes a three-day International Conference at ETH Zürich (CH) between 19 and 21 June 2023, that aims to explore tacit knowledge in architecture culture. The conference will foster scientific exchange through lectures and debates, and will encompass "paper sessions" and "object sessions", focussing on a wider range of objects of tacit knowledge such as scale models, mock-ups, plans, drawings, details, letters, digital-born objects, etc., that will be presented in the Exhibition "Unausgesprochenes Wissen/Unspoken Knowledge/Le (savoir) non-dit".
---
Keynote speakers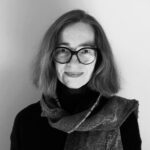 Prof. Dr. Elke Krasny
Elke Krasny is Professor for Art and Education at the Academy of Fine Arts Vienna. She is a feminist cultural theorist, urban researcher, curator, and author. Her scholarship addresses ecological and social justice at the global present with a focus on care in architecture, urbanism, and contemporary art. With Angelika Fitz, she edited Critical Care. Architecture and Urbanism for a Broken Planet together (MIT Press, 2019). With Lara Perry, she edited Curating as Feminist Organizing (Routledge, 2022). Her forthcoming book Living with an Infected Planet. Covid-19, Feminism and the Global Frontline of Care offers a cultural feminist analysis of the rhetoric of war and the realities of care in pandemic times and an introduction to feminist recovery plans for Covid-19 and beyond.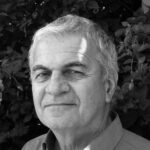 Prof. Dr. Harry Collins
Harry Collins is Distinguished Research Professor at Cardiff University. He is an elected Fellow of the British Academy and winner of the Bernal prize for social studies of science. His c25 books cover, among other things, sociology of scientific knowledge, artificial intelligence, the nature of expertise, tacit knowledge, and technology in sport. His contemporaneous study of the detection of gravitational waves has been continuing since 1972 and he has written four books and many papers on the topic. He is currently looking at the impact of the coronavirus lockdown on science due to the ending of face-to-face conferences and workshops and on the role of science in safeguarding democracy.
---
Program
Monday 19 June 2023
11:00 – 12:45 Registration desk open
12:45 – 13:15 Welcome and introduction by Tom Avermaete & Janina Gosseye
13:15 – 14:15 Opening lecture by Elke Krasny
14:30 – 17:00 Paper session NATURE(S)
Chaired by Caendia Wijnbelt, Paula Strunden & Jhono Bennett
"Uncommoning: Artistic Knowledge in Architecture", Valerie Hoberg
"Body of Knowledge | Knowing Bodies", Katharina Voigt
"Busy body: living and working in urban renewal neighbourhoods", Soscha Monteiro
"Improvised architectural responses to the changing climate; making, sharing and communicating design", Tumpa Husna Yasmin Fellows
"ID – Integrated Processes of Reading and Creating Post-Objects in Digital Design", Angeliki-Sofia Mantikou and Athanasios Farangas
17:30 – 19:00 Book presentation, Tacit Knowledge in Architecture
19:30 – 20:30 Exhibition opening, "Unausgesprochenes Wissen/Unspoken Knowledge/Le (savoir) non-dit"
Tuesday 20 June 2023
9:30 – 12:00 Object session SITE
Chaired by Hamish Lonergan, Caendia Wijnbelt & Ionas Sklavounos
"CHOZO, house of nomadic shepherds", Alba Balmaseda Domínguez
"Exkursionszettel", Johanna Just
"Ship Model", Mara Trübenbach
"Concept for 'Bauhütte'", Monika Platzer
"City as Forest", Verena Brehm
"Reflections on the working process with clay models in early design phases". Klas Ruin & Ola Broms Wessel
"Tannour", Nadi Abusaada

12:00 – 13:15 Lunch
13:15 – 14:15 Keynote lecture by Harry Collins
14:30 – 17:00 Paper session VECTORS
"(Re)Producing the factory: Weaving and coding panopticon stories", Fernando Ferreira
"Constructing tacit planning knowledge: political commitment and architectural practice", Elettra Carnelli
"Rooms: Architectural Model-Making as Ethnographic Research", Ecaterina Stefanescu
"Embodiment takes command: Re-enacting Hannie and Aldo van Eyck's homelife", Alejandro Campos
"Revealing the tacit: a critical spatial practice based on walking and re/presenting", Nilsu Altunok
17:30 – 19:00 Object session LINEAGES
Chaired by Paula Strunden & Ionas Sklavounos
"Luc Deleu & T.O.P. office", Sofie de Caigny
"Tesseln and Bâtons à marques: Early records of customary law", Nicole de Lalouvière
"Helfenstein", Irina Davidovici
"Foret DesCartes", Filippo Cattapan
"The B-Sides. Tupaia, Kybernetes & Lara Croft", Eva Sommeregger
20:00 – 22:00 Conference dinner
Wednesday 21 June 2023
9:30 – 12:00 Paper session ACTORS
Chaired by Claudia Mainardi, Filippo Cattapan & Hamish Lonergan
"Paperwork and Wordcraft: Institutionality at IAUS", Alex Maymind
"Understanding the Roles of Tacit Knowledge in the Collaboration Between AEC: a case study approach", Laurens Bulckaen
"Architecture, Design and Judgment", Hans Teerds
"In Quest of Meaning: Revisiting the discourse around 'non-pedigreed' architecture", Vasileios Chanis
"Turkish Architects' Journeys: Travelling as a Means of Production for Architectural Knowledge and Culture", Hamiloglu Ceren
12:00 – 13:15 Lunch
13:15 – 14:15 TACK Web-publication presentation by Helen Thomas
14:30 – 16:00 Object session SHAPERS
Chaired by Eric Crevels, Mara Trübenbach & Ionas Sklavounos
"Tactiles", Katharina Kasinger
"Infra-Thin Magick", Paula Strunden
"Desk Companion", Michael Chapman
"Playa Blanca, Bankers and the Pivotal Point", Holger Hoffmann
"Pirelli", Angelo Lunati
16:15 – 17:45 Roundtable and concluding discussion
Key Dates
Calls for Papers and Objects opened on 1 September 2022 and closed on 23 October 2022
Submission of full papers by 30 March 2023
Conference from 19 to 21 June 2023
Registration
Registration will open soon.
Venue
ETH Hönggerberg
Stefano-Franscini, Platz 5
8049 Zürich