Return to archive
title
TACK – Exhibition "Unausgesprochenes Wissen / Unspoken Knowledge / Le (savoir) non-dit"
organized by
TACK Network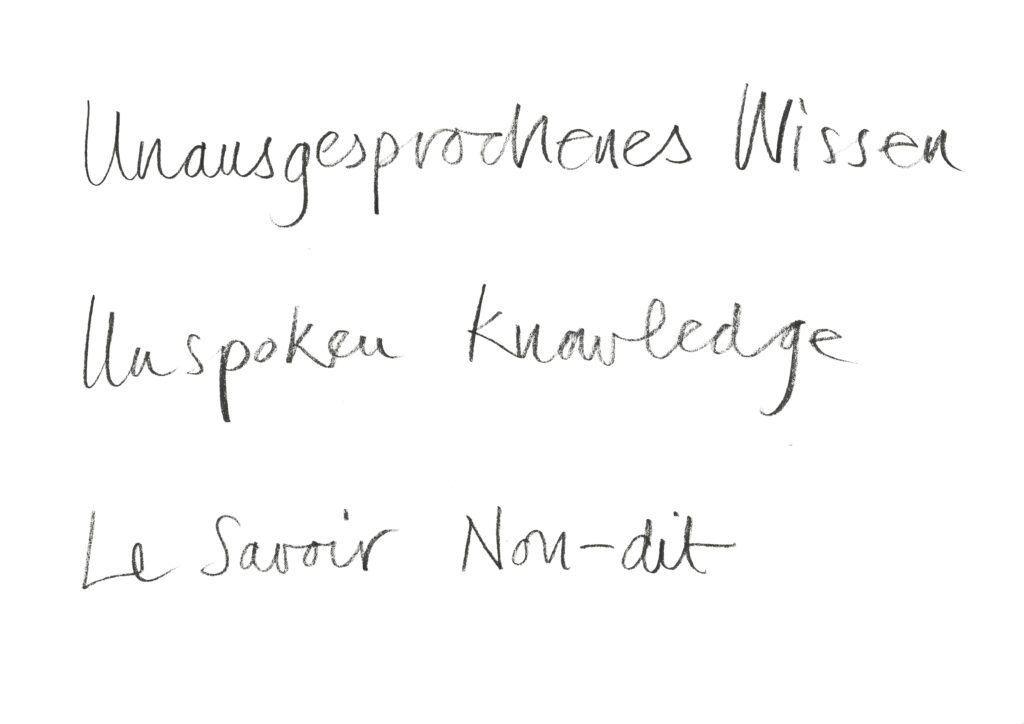 The exhibition opening with a word by Tom Avermaete and Janina Gosseye and statements by Angelo Lunati, Mara Trübenbach, Elli Mosayebi and Kees Kaan will take place on 19th June 2023 at ETH Zürich in the Archena (HIL D 57.1) between 19:30 – 20:30 (CEST).
The exhibition "Unausgesprochenes Wissen/Unspoken Knowledge/Le (savoir) non-dit", which runs in parallel with the conference "Tacit Knowledge in Architecture", explores the tacit dimension in architecture culture through a series of objects organised in four sections:
'Horizons and References' explores the importance of visual, conceptual, and material references in architecture culture. It shows how their tacit presence can install a horizon against which architects think, write, draw, speak and build.
'Making and Materiality' demonstrates how the act of making a drawing, a scale model, a piece of furniture, a book, or a building can result in the acquisition of knowledge. It also reveals how the physical qualities of materials often adopt central roles in such acts of tacit knowledge production.
'Codes and Communities' focuses on how codes about building and buildings can be learned through tacit observation, and illustrates how the ability to decipher such codes is often a matter of belonging to an informed community.
'Embodiment and Experience' uncovers the role of bodily experiences in learning about architecture. It explores how our senses can be activated in analogue and digital ways to gain knowledge about the built environment.
The various objects on display in this instant (three-day) exhibition have been crowd-sourced. They result from a 'call for objects' to which a large group of practitioners and scholars responded. The selected items – models, photographs, videos, etc. – are prime witnesses of the critical and fertile role of tacit knowledge in architecture culture.