September 18, 2022
TACK Final Conference – Call for Contributions
The TACK Final Conference will take place at ETH Zürich, 19–21 June 2023. For this event we invite submissions of both papers and objects.
Tacit knowledge is a key characteristic of architecture culture. It plays a central role in the conception, design, construction and appropriation of buildings and cities. It characterizes architectural education, distinguishes the cultures of design offices and typifies the collaborations between different actors, including craftsmen, engineers and architects.
Despite the central role of tacit knowledge, our understanding of it remains limited. Research into tacit architectural knowledge has only recently gained momentum and its specificities still need further exploration. Questions as: What are the roles of tacit knowledge in architecture culture? How does it complement other forms of knowledge? And How does it construct cooperative communities across disciplines? still await more nuanced answers.
Against this background, the ITN 'Communities of Tacit Knowledge: Architecture and Its Ways of Knowing' convenes a three-day International Conference at ETH Zürich (CH) that aims to explore the key role of tacit knowledge in architecture culture. We invite, submissions of both papers and objects.
You may complete your submission by filling out the forms linked below, until 23 October 2022.
—
We look forward to welcoming Elke Krasny and Harry Collins as our keynote speakers.
Elke Krasny, Academy of Fine Arts Vienna, AT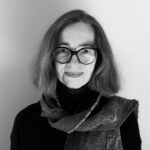 Elke Krasny is Professor for Art and Education at the Academy of Fine Arts Vienna. She is a feminist cultural theorist, urban researcher, curator, and author. Her scholarship addresses ecological and social justice at the global present with a focus on care in architecture, urbanism, and contemporary art. With Angelika Fitz, she edited Critical Care. Architecture and Urbanism for a Broken Planet together (MIT Press, 2019). With Lara Perry, she edited Curating as Feminist Organizing (Routledge, 2022). Her forthcoming book Living with an Infected Planet. Covid-19, Feminism and the Global Frontline of Care offers a cultural feminist analysis of the rhetoric of war and the realities of care in pandemic times and an introduction to feminist recovery plans for Covid-19 and beyond.
Harry Collins, Cardiff University, UK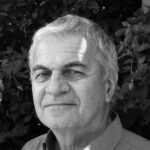 Harry Collins is Distinguished Research Professor at Cardiff University. He is an elected Fellow of the British Academy and winner of the Bernal prize for social studies of science. His c25 books cover, among other things, sociology of scientific knowledge, artificial intelligence, the nature of expertise, tacit knowledge, and technology in sport. His contemporaneous study of the detection of gravitational waves has been continuing since 1972 and he has written four books and many papers on the topic. He is currently looking at the impact of the coronavirus lockdown on science due to the ending of face-to-face conferences and workshops and on the role of science in safeguarding democracy.